Can you access WhatsApp in China in 2023? Unfortunately, WhatsApp has been blocked in China since June of 2017. However, I still use WhatsApp and I can tell you from experience that it's entirely possible…as long as you're prepared. Here's a quick explanation of what you need to know and how to make sure you can access WhatsApp in China.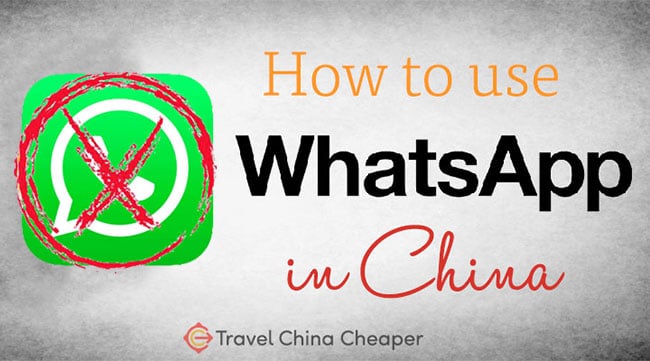 When it comes to being censored within China, WhatsApp wasn't the first and it certainly won't be the last.
Since 2009, China has made efforts to block all of the major global social media platforms. It started with Facebook, Twitter, and Google but since then there have been many more websites and apps blocked in China.
WhatsApp is slightly different than most of the websites that are blocked in China since it is primarily accessed on a mobile device.
Similar to Instagram in China, the WhatsApp platform does offers desktop apps, but most people interact with it on their phone.
For this reason, it's important to look at solutions in China that focus on mobile devices.
Note: This article contains affiliate links, which means that at no extra cost to you, I will be compensated if you use some of these services I recommend. The good news is that in many cases, such as this link to ExpressVPN, I've negotiated special deals to get you 3 months of free service.
Is WhatsApp Blocked in China in 2023?
Yes. WhatsApp is blocked in China and has been censored since June 2017. The app joins a host of other social media platforms that have been blocked in China.
What this means is that if open WhatsApp on your phone from within China, no matter if you're using a network connection or a wi-fi connection, the app won't work.
It will attempt to connect and then tell you that it can't reach the server.
If using WhatsApp is important for you to stay connected with friends and family back home, you'll want to work through these three simple steps to unblock WhatsApp in China.
How to Access WhatsApp in China
Time needed: 8 minutes
We've established that WhatsApp is most definitely blocked in China and will likely stay blocked throughout 2023. So now, allow me to walk you through the 3-step process to access WhatsApp in China.
Get Access to the Internet in China

It sounds simple, but you might find this more difficult than you first imagined. It can be challenging to find good WiFi in China, so unless you're using international roaming with your mobile carrier, you'll need to find a way to get a SIM card in China.

Install and Connect to a VPN Service

Using a Virtual Private Network (VPN) like ExpressVPN or NordVPN allows you to bypass internet censorship by connecting to a server outside of China. Ideally, you will set up a VPN prior to arriving to China since it's much harder to do so once you get here.

Log on to WhatsApp

One you have access to the internet on your phone and you're connected to a VPN, you should be able to log onto WhatsApp without any problems. It's common to experience interruptions with your connection, so test out which VPN servers work best for you.
Best VPNs for WhatsApp in China
Ideally, you've already setup your VPN prior to arrival in China, since it's a huge pain to do so once you've arrived. Take note of that as you read on and consider getting a VPN on your phone right now.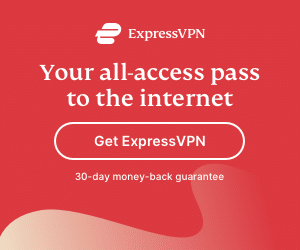 If you've never heard of a VPN, you can think of it like a tunnel through a wall (for a more detailed description, see What is a VPN?).
Even when China has censored everything, a VPN will tunnel through and give you access to sites like Facebook, Gmail and even WhatsApp in China. There's no need to dive into the specifics of how it work, just know that a VPN is used by pretty much any expat who lives in China, including me.
If you want to use WhatsApp or any other blocked website/app in China, here are the three options I recommend.
ExpressVPN in China
One of the most popular VPNs on the market that has one of the best phone apps I've seen. I use this every day.
Best of all, they have a 30 day money-back guarantee in case it doesn't work well for you. BONUS: when you use this link for ExpressVPN, they'll give you 3 months free on any annual plan.
---
NordVPN for China
NordVPN is another VPN that has an easy-to-use mobile app and a massive user base.
I use NordVPN not only on my phone and computer but I've also installed this VPN on my Amazon Fire TV so I can watch my favorite shows on a TV.
---
VyprVPN for China
My final recommendation is a VPN that has been very reliable for numerous expats in China.
VyprVPN is one that I've used for more than 8 years now and has always been a go-to when the other two somehow get blocked.
One more thing: I highly recommend you download at least two VPN services for your phone as a backup in case one doesn't work.
China sometimes blocks certain IP addresses, which can cause major connection issues no matter which VPN you use.
Final Thoughts | Using WhatsApp in China
It's quite possible to use WhatsApp in China – and I hope you have a chance to do so!
Take some time to make sure that you have a good VPN for China setup on your phone before you travel and you should be good to go.
In the same way you get onto Facebook or even upload videos to YouTube in China, it takes a little bit of creativity and a little bit of patience, but being able to share your experiences on WhatsApp can be worth the effort.