How do you send money internationally with Alipay? Along with WeChat, Alipay handles a vast majority of financial transactions for the Chinese population.
As a foreigner, is it possible to take advantage of Alipay to wire money home? And if so, how exactly is it done? I'd like to answer these questions and more in this simple guide.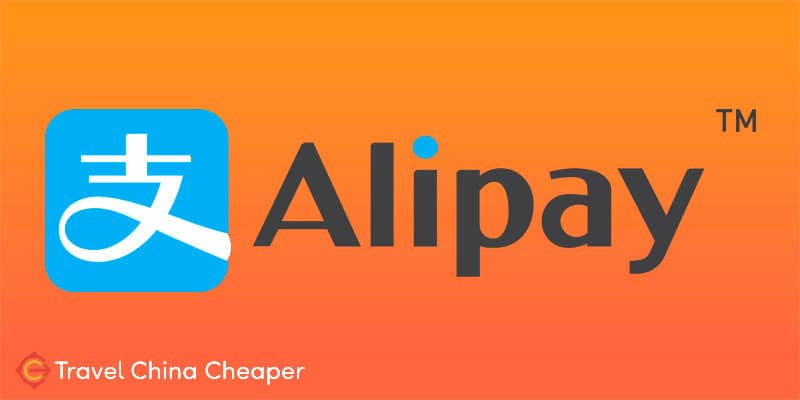 Before we dive too far into this Alipay tutorial, there are a few things I would like to mention. First, and most importantly:
There is no easy way to move money out of China.
Period.
If you've come here thinking that Alipay is going to be a magic bullet, you're going to be disappointed.
There are a number of options for easily sending money into China, but very few that can get money out of China. China intentionally makes it difficult to get money out of the country so even these few options aren't straightforward.
So to be clear, if you're planning to send money outside China using Alipay, you should understand that:
Using Alipay might not work: Reports from various travelers and expats (including those in the comments on this article) show that this isn't a flawless process. It seems Alipay doesn't allow transfers from every account, but there's no clear reason why some work and some don't.
You are still subject to China's laws: These laws stipulate that any Chinese currency leaving China must first have proof that all taxes have been paid on the money. This is why it's such a headache to wire money from a China bank – they require lots of paperwork proof.
Failure to follow these laws puts your Chinese friend at risk: As you'll learn below, as a foreigner you'll need to get help from a local Chinese friend to use Alipay as a means to get money out of China. Take this seriously; if anything goes wrong, they get in trouble, not you.
Got it? Ok, then.
If you're still hoping to understand how to send money outside of China using Alipay, this step-by-step tutorial should help.
Requirements & Restrictions | Sending Money with Alipay
With Alipay, sending money internationally can be done in just a few steps, that we'll detail shortly.
There are a number of very important requirements and restrictions that you have to be aware of before you start, though.
Alipay only allows Chinese citizens to send money through the app. If you try with your personal account, it will ask you to register a Chinese ID, which you don't have. So ask a Chinese friend to help you with the transfer (and make sure you trust them!).
The maximum amount of money that can be transferred with one wire is 30,000 RMB. You are allowed to up two international transfers a day with a maximum total of 60,000 RMB.
Alipay charges you 50 RMB per transfer and you will also be charged a fee upon receipt by the recipient bank.
Chinese citizens are limited to sending a maximum of $50,000 USD overseas annually. If you are fortunate enough to be wiring amounts this large back home, you will need to enlist the help of several Chinese friends.
Step-by-Step Process with Alipay
With that background information in mind, you'll want to make sure you've downloaded the Alipay app for iPhones or Android devices and created an account.
Time needed: 25 minutes.
The transfer process using Alipay to get money out of China can be done by following these simple steps.
Find the International Transfer Function in Alipay

While the Chinese friend you have help you can likely navigate to the international transfer function in the app, if they need help, you can tell them that on the home screen they should select 更多 or u0022Moreu0022 button, followed by the 上海汇聚 or u0022Shanghai International Transfersu0022. From there, the big blue button you see here will begin the transfer process.

Enter the Recipient Banking Information

Add the appropriate information for the recipient bank outside of China. This includes name, address, bank SWIFT code, routing number and bank account number. Below is a translation of what that page will look like.

Enter the Sender's Information in Alipay

Before initiating the transfer, you need to input the sender's information. This includes the currency you're sending and the reason for the transfer. The reasons include traveling, paying tuition among other explanations why a Chinese person would need to send money overseas. In this example, I selected personal travel as there is no option for helping out foreign friends sending hard earned money home.

Review Terms and Conditions for Using Alipay

After filling out the sender's information, you will be direct to a terms and conditions page where you need to review the terms of the transfer before proceeding. After 20 seconds, the next button will display where you can proceed with submitting the transaction.

Submit the Transfer Request

Before submitting the wire transfer, Alipay asks follow-up questions based on what is listed for the reason for the transfer. In this case, I selected travel and it asked me how the sender will be traveling abroad and will the sender be traveling independently or with a group. As this is not relevant to you, you can list whatever you want. The Chinese government in recent years has been really careful about money being sent overseas, so this is a way for them to track capital outflows.
FAQs | Using Alipay for International Transfers
The following are some of the most commonly asked questions about using Alipay to make an international transfer.
Some of the questions have already been answered above, but I will list them here again for the sake of brevity.
Are foreigners allowed to use Alipay to transfer money internationally?
No. International transfers through Alipay require a Chinese ID, which means that if you want to make a transfer of money outside of China, you will need a local Chinese to help you.
How much money can be transferred internationally through Alipay?
There is a limit of 30,000 RMB per transfer with Alipay and two transactions per day (60,000 RMB total). Chinese citizens are limited to sending no more than $50,000 US dollars or equivalent converted currency overseas per year.
How long does it take for an Alipay transfer to go through?
This depends on the recipient bank's institution. After making the transfer through Alipay, check with the recipient to confirm receipt or contact the home bank to verify how long it will take for the funds to transfer.
Why was my Alipay transfer rejected?
There are a number of reasons a transfer could be rejected. It could be an error in the bank routing or account numbers; it could be a limit on the individual who is initiating the transfer; it could be Alipay suspects taxes haven't been paid on this money as is required by Chinese law. In any case, Alipay doesn't disclose the reason why a transfer has been rejected and there is no known way to find out this information.
Final Thoughts | International Transfers with Alipay
Prior to sending money home with Alipay, check to ensure all the information on the recipient end is correct. If listed incorrectly, you will still get docked all the transfer fees from Bank of Shanghai and the recipient bank to get the money back.
It also couldn't hurt to do a practice transfer with a small amount. You can also save the recipient information in Alipay making it much easier to send money home the second time around.
Have you sent money internationally using Alipay before? Share your experience in the comments below!