If you're planning to visit China in 2023 and beyond, it's important to know that the process of obtaining a Chinese visa has changed. In the past, it was possible to do a mail in China visa from within the United States. However, due to the Covid pandemic, the process has been updated and now requires applicants to complete an online application and schedule an appointment at one of the Chinese consulates in the U.S.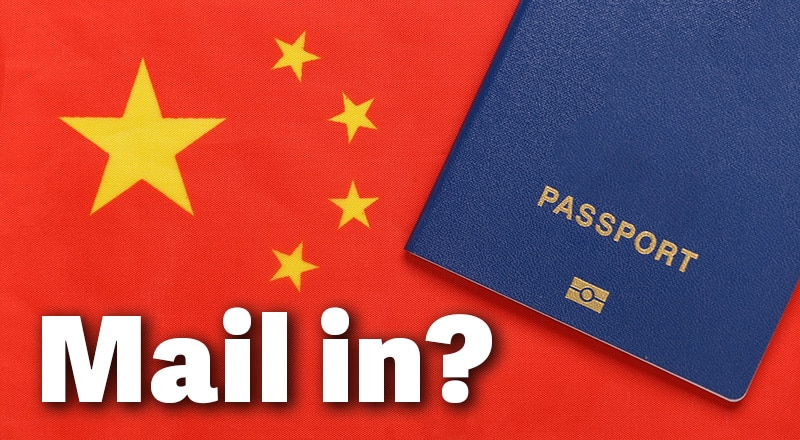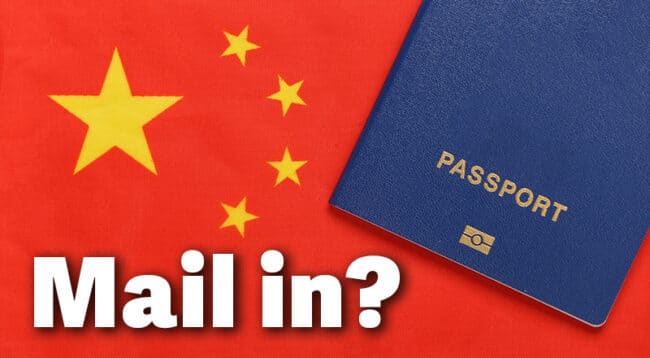 If you don't live near one of the various embassy or consulates, you'll need to use a visa service company to help you with the details of the application process. I use and recommend Passport Visas Express since they've handled multiple China visas for me and my family.
The key here – that I'll be explaining in greater detail below – is that I don't have the time to travel to the nearest China embassy or consulate for the required appointment, so I need to contact a proxy or person I trust that can do it for me.
Since it is no longer permitted to do a mail application, it's either me or the visa service. Somebody has to physically visit a Chinese embassy to obtain one.
Where do I Submit my Chinese Visa Application?
To submit your China visa application, you need to schedule an appointment and submit your documents in person at one of the Chinese Consulates in the United States. China has several consulates located in major cities, such as New York, San Francisco, Chicago, Houston, and Los Angeles. You should submit your visa application to the consulate that has jurisdiction over the state where you reside.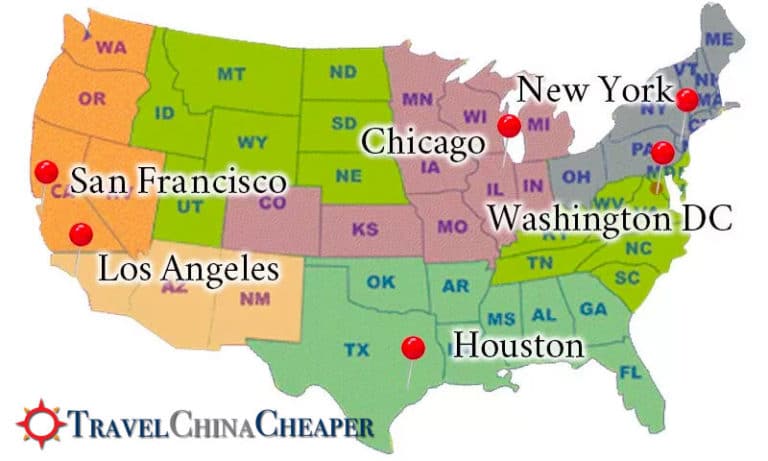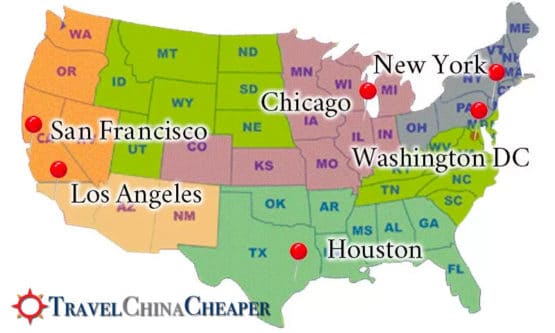 For example, if you live in Washington state, you would need to personally visit the Chinese consulate in San Francisco for your appointment. (this is why many people use a visa service company)
Before you can schedule an appointment with the consulate, you would first need to…
Complete an online visa application (COVA form);
Pay the online application fee;
Prepare all of the required documents including your passport (with at least 2 blank pages), a recent passport-sized photo, round-trip flight tickets, hotel reservation, etc.
Schedule an appointment with the correct office through AVAS;
This is a part of the new application process that many applicants find confusing: COVA and AVAS.
What is a COVA Form?
The new COVA, which stands for "China Online Visa Application", is the place where you begin the applying visa process.
To start, you'll be asked to choose your language and then the specific China consulate for payment and visa processing.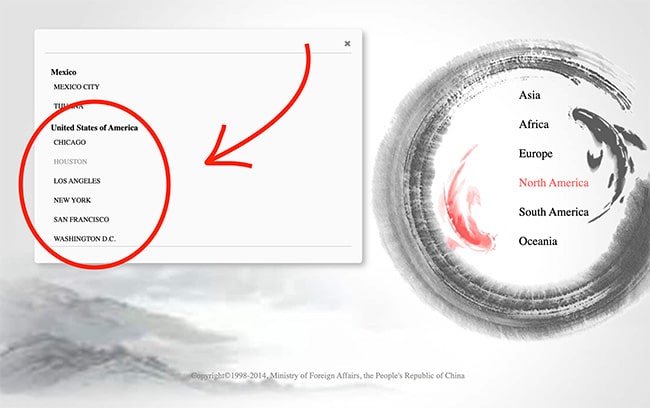 In total, the COVA is a 9-page application form that must be submitted prior to an applicant scheduling an appointment for China visa applications through AVAS.
What is the China AVAS System?
When applying for a China visa, AVAS is the Appointment for Visa Application Submission.
After completing the COVA form, this is the system an applicant will use to schedule their consulate appointment. If you're using a visa application service like Passport Visas Express, they will schedule these appointments for you.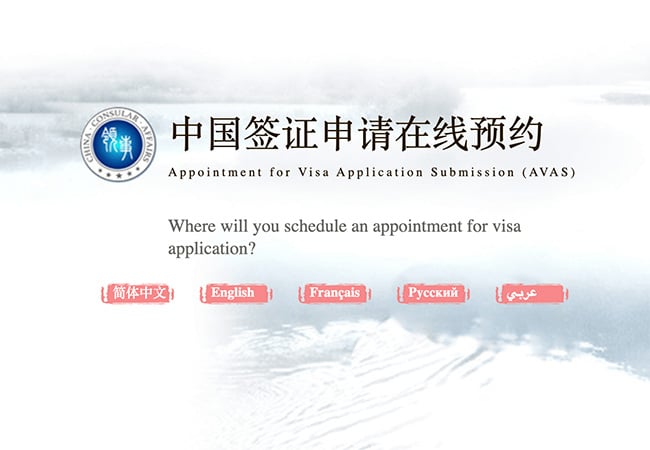 There is no fee required to schedule an appointment and appointments are offered on a first-come-first-served basis. In other words, if there isn't an available appointment slot for a couple weeks, you'll need to wait that long to submit your visa application.
Choosing a Chinese Visa Service
When it comes to choosing a passport or visa service company, you have to remember that you're trusting them with some of your most important documents. It's important that you find one that is reputable and has a history of handling these applications well.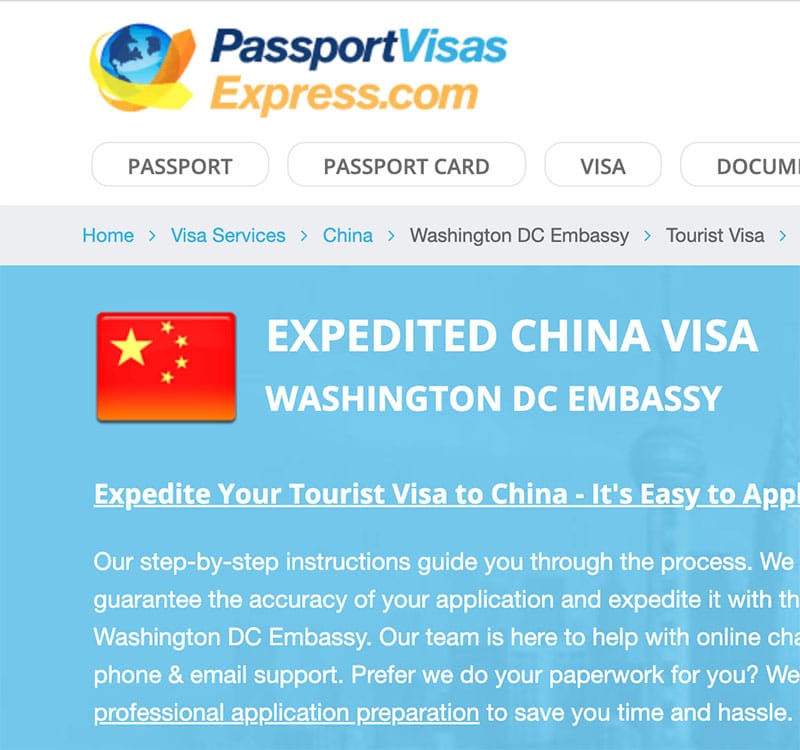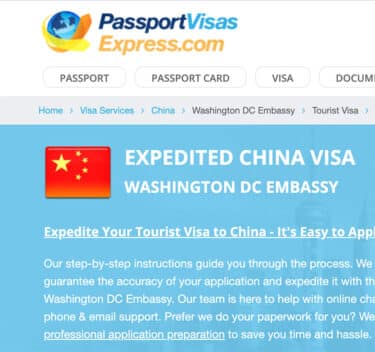 Personally, I've lived in China for more than a decade and have worked with many people who are applying for their visa – both before and after Covid – and there's a reason that I stick with Passport Visas Express.
Not only have they efficiently completed every visa application I've submitted through them, they've also done so quickly while communicating well what's happening.
Most importantly, they've reviewed each application to find errors that would have caused a delay in the entire process. It's worth every penny of the handling fee they charge.
If you don't live near one of these consulates, using a visa service company can be a helpful option to navigate the application process.
How long does it take to get a Chinese visa 2023?
Unfortunately, the processing time for a China visa in 2023 has become very irregular and depends on a number of factors including:
Demand (are there available appointments?)
Type of visa you are applying for;
The consulate you are applying to;
Previously, the processing time for a standard tourist visa was around 4-5 business days. Today, that varies between 2 weeks to more than a month. It is always recommended to consult with your visa service at the time of application to get their input. They will have the most up-to-date timing.
For now, the ability to request expedited service for an additional visa fee doesn't seem to be available.
It's important to plan ahead and apply for your visa well in advance of your intended travel dates to allow enough time for processing, especially during peak travel seasons when consulates may experience higher volumes of visa applications.
China Visa FAQ
There are a number of additional questions that people tend to ask when going through this application process. I'm going to do my best to answer them here.
How Do I Mail my Passport to the China Embassy?
As stated earlier, it is no longer possible to mail in a China visa application package.
What is the China visa application fee?
The fee for a China visa is different for each country and visa type. You'll want to check the China consulate general website for more.
Is there a China Visa Rush Service?
At this time, it seems that a rush service for a China visa is no longer available.