Will China block VPNs in 2019? Considering everything China's done with internet censorship in 2018, it's a legitimate question to ask. While nobody can know for sure what the Chinese government is planning, based on China's past and clues they've been leaving this last year, here's what you can expect heading into 2019.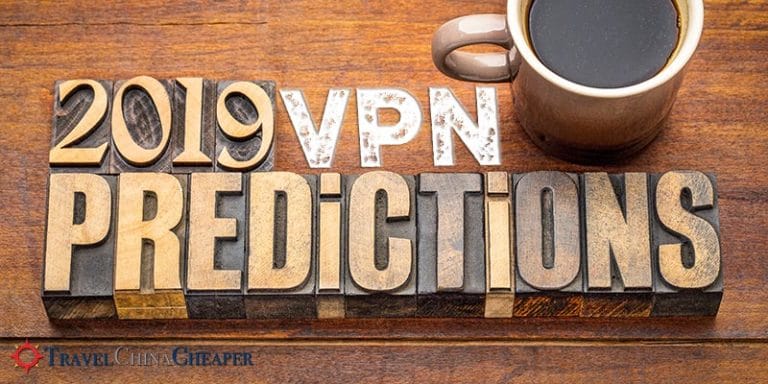 Over the past decade, I've witnessed the ebbs and flows of China's internet. I've watched as the "Great Firewall" has been built and China has perfected the art of silent censorship.
At times, it seems like China has no rhyme or reason behind its censorship of the internet and its treatment of VPNs. From a micro-view, it's easy to come to this conclusion.
From 30,000 feet, however, I've seen trends start to emerge and I've noticed patterns in how China manages the "Great Firewall". It's the history and patterns that I believe will help us understand how China will manage the internet and whether or not China will block VPNs in 2019.
*Note: Some of the links within this article are affiliate links, which means that at no extra cost to you, I may be compensated should you decide to use any of the services recommended here. I personally use everything I recommend, it helps me keep this website free, and (best of all) I've been able to negotiate special discounts for my readers. This includes three months of free service when you use this link for ExpressVPN. Enjoy!
Internet Censorship in China | A Brief History
China has always been skeptical about any foreign influence within its borders. Going all the way back to the "foreign meddling" during the Qing Dynasy, China sees any outside influence as negative.
Despite the country's efforts to "reform and open up", the popularization of the internet has proven that China has never stopped being paranoid.
Censorship has always been part of China's internet (which is why most Chinese people don't think it's such a big deal). Over the past decade, however, that internet censorship has accelerated at an alarming rate, as evidenced by these seminal moments*:
November 2006: Although censorship has always been a part of China's internet, it's during this month that China officially launches the "Golden Shield Project", affectionately known as "the Great Firewall".
Summer 2009: Following deadly riots in the western region of Xinjiang, which China conveniently blamed on "western influence", the country blocks Facebook, Twitter, YouTube and other western social media websites.
March 2010: After Google refuses to censor its search results in China, they are forced to relocate their China office to Hong Kong and all Google sites are blocked (which includes things like Gmail in China).
Throughout 2014-2017: Without any notice or fanfare, China randomly starts blocking any western sites that become too popular, such as Instagram, Pinterest, Periscope, and even Whatsapp in China.
Summer 2018: Quora, Twitch and even Reddit get the axe in China.
*For a more comprehensive review, see this list of websites that are blocked in China.
As you probably already know, most expats and travelers in China started using a Virtual Private Network, or "VPN", to access the internet (read more about what a VPN is or find out which are the best VPNs for China).
Although I'm not going to go through a timeline here, over the past few years these VPN companies have played a cat-and-mouse game with China's censors. During sensitive anniversaries (i.e. June 4) or important meetings (i.e. sessions of Congress), China works hard to block the use of VPNs.
Other times they seem to just randomly crack down on VPNs, causing widespread panic among expats in China.
So far, though, these crackdowns are short-lived and despite many people freaking out about whether VPNs still work in China, they've eventually started working again.
What to Expect in 2019 | Will China Block VPNs?
With that history in mind, you should find it a bit easier to see trends and understand how China manages the internet and deals with VPNs.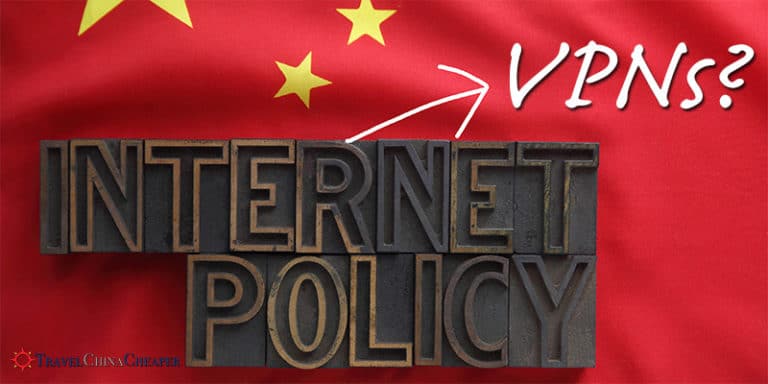 There are a few things that stand out to me here. Based on what I've learned from living through all of these changes in China's internet, here is what I expect in 2019:
Popular Websites Get Blocked: Don't be surprised if your favorite new website, which wasn't blocked before, gets blocked once it starts getting popular. Unless it has a Chinese government connection (see WeChat as a good example), there's a good chance it won't survive the Great Firewall.
The Calendar Matters: You should expect all access to the internet (and VPNs) to get harder during sensitive anniversaries and big meetings. Always. If you feel like your China VPN isn't working well, check the 2019 China calendar and the news to see if there's a reason.
VPNs Experience Random Crackdowns: China periodically focuses its efforts on VPNs, making any connection to them much harder. There doesn't seem to be any pattern to when/why…but it does seem to be country-wide. Expect the same in 2019.
Will China block all access to VPNs in 2019? All evidence seems to indicate that they'll continue to make it harder to connect…but they won't block them altogether.
And when they do, the VPNs will make the necessary adjustments to continue the never-ending game of cat and mouse.
How to Prepare Yourself when China Blocks VPNs in 2019
So what can you do as you consider China's handling of VPN usage to access the internet? If you're like me, accessing un-censored internet is a must…so you need to be prepared.
There are a few things that I recommend as you prepare for China's next VPN blocking campaign:
Use a VPN That Actively Serves China Users: This may seem like a no-brainer, but the problem is that all VPNs claim to work in China (and all "VPN review sites" conveniently tell you that their favorite VPN works in China). The difference is that not all VPNs actively serve China users. In other words, when China blocks VPNs, some VPN companies respond immediately while others take days/weeks to make any changes. Some, such as Witopia, have told me they they no longer serve China VPN users because it's too much of hassle.
Get a Backup VPN: Because my work in China depends on access to the internet, I subscribe to five (5) VPN services at once. When one goes down, I always have a backup. Now, this might be overkill for most of you, but I do always recommend people have at least one backup VPN. They're not that expensive and it can make a huge difference in 2019.
Be Patient: There will come a time in 2019 when your VPN won't connect for some reason. It's a fact. When that happens, be patient. Even the best VPNs take an hour to respond to the massive changes that China's censors throw at them. I'm always amazed at the expats who demand instant reaction without understanding the complexities of this cat-and-mouse game.
I've used numerous VPNs in China over the past decade and it's been a learning experience for me. Some have been good and some not-so-good.
You choose what's right for you and your budget, but I will tell you that I've personally used ExpressVPN as my primary VPN and NordVPN as my backup for more than 4 years. I highly recommend them to others.
The reason I recommend them is that they not only actively serve the China VPN market (they're usually the first to regain server connections after a China VPN block), but they also both offer a 30-day money back guarantee.
Final Thoughts | VPNs and China's Internet Regulators
China's internet is constantly evolving, but as history shows, the government has been fairly predictable in the way that it censors the internet and blocks VPNs.
As long as you understand what to expect (blocking of popular sites and blocking of VPNs on sensitive dates), you should be better prepared here in 2019.
At the very least, you'll hopefully be a bit more patient and ready with a backup VPN 🙂
Do you have any thoughts on the internet and VPNs in China for 2019? I'd love to hear about it in the comments below!