More than likely you've come to this review of ExpressVPN thanks to a search on Google or some other search engine. What you're going to find here is a critical look at ExpressVPN: why it's popular, how it works, and whether or not you should use this VPN to secure your online activity.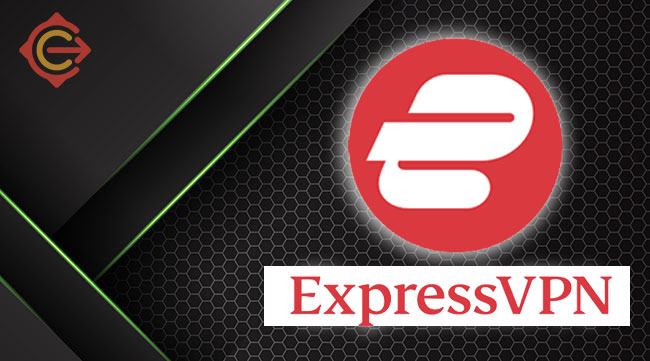 I've been personally using ExpressVPN – as well as over 20+ other VPNs – for quite a while now so I hope to share with you what I've learned in the process.
In this 2023 review of ExpressVPN, I want to share with you the pros, the cons and what ExpressVPN does different than other VPN services.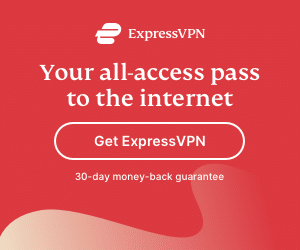 You can read through the review below OR, if you'd rather, you can watch the video review of ExpressVPN which covers not only the features of the software but also the story behind the company.
Note: This article contains affiliate links, which means that at no extra cost to you, I will be compensated if you use some of these services I recommend. The good news is that in many cases, such as this link to ExpressVPN, I've negotiated special deals to get you 3 months of free service.
ExpressVPN Review 2023 [Video]
Get 3 Months FREE on an ExpressVPN annual plan!
Now that you've had a look at the video review above, let me dive right in to the things that I like and dislike about ExpressVPN.
Here you'll see my pros vs cons list that I'll go into further detail below:
ExpressVPN Pros:

ExpressVPN Cons:

Dedicated iOS, Android, Linux, Windows, Mac and Fire TV apps that are well-designed and easy to use.

Secure connection providing 256-bit encryption, OpenVPN is standard.

Availability of over 160 server locations in over 94 different countries.


30-day money back guarantee.

They accept all major credit cards, Paypal and now even Bitcoin.
High value, but not the cheapest VPN option.

Speeds are fast once connected, but sometimes the connection process has been slow at startup.


Simultaneous connections limited to 3 (main computer and mobile)

ExpressVPN Review | Time Tested
The one thing that ExpressVPN has over many other virtual private networks is time. As in, more than a decade of being in business.
Ever since 2009, ExpressVPN has had the opportunity to serve users all over the globe, iterating both their server network and their software to make it the best in the industry.
So whether you're on a Mac, Windows, iOS, Android or even Fire Stick device, there's a dedicated app that makes it easy to connect and use the service.
You sign up for the service, download the software, copy/paste your code and you're good to go. It's a big "power button" to connect…and that's about it.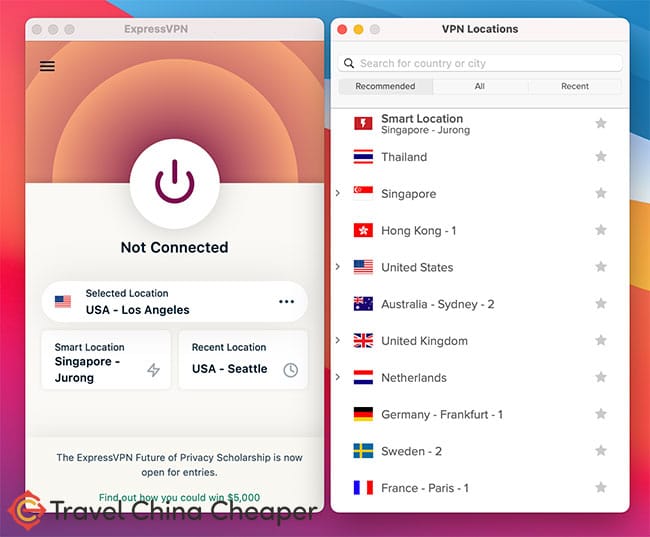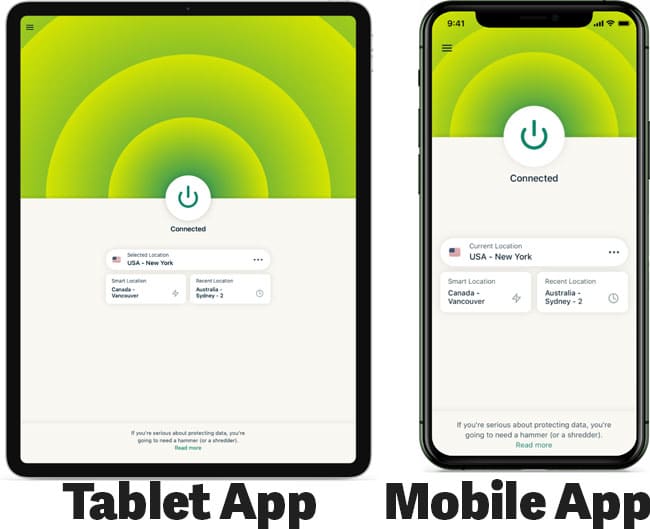 It's worth noting that you can download this software (both desktop and mobile) on as many devices as you'd like. Every device in your family can be secured using ExpressVPN, but only five can be connected to their servers at one time.
This is called "simultaneous connections" and it's very common with all VPN services. The average is about 3-5 simultaneous connections, so you're getting what you should expect with ExpressVPN.
ExpressVPN Review | Security & Servers
Although there are VPN services that offer a larger array of available servers, your choices with ExpressVPN are, in my opinion, more than you'll ever need.
ExpressVPN has server connections all over the world and each of them are secured using 256-bit encryption. They offer a good selection of connection protocols, including the new Lightway protocol exclusive to ExpressVPN.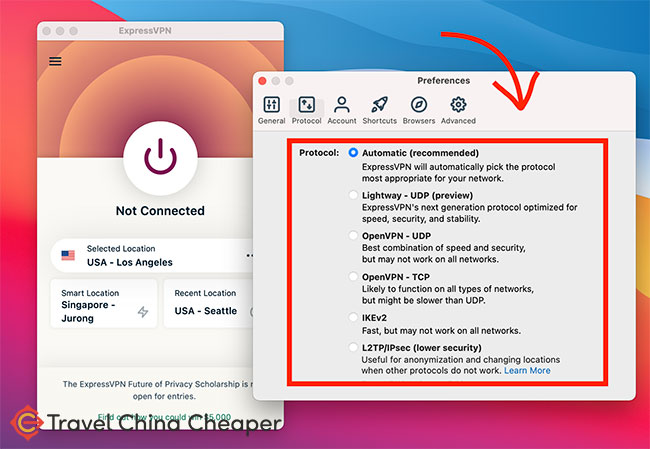 Changing both your protocol and your server connection is simple and easy, even for those that might not consider themselves "tech-savvy".
And if you're wondering, the Lightway protocol is very similar to the newer Wireguard VPN protocol in that they are both very light on code and therefore much faster and more stable.
ExpressVPN Review | Pricing and Payment
Finally, you'll notice if you do your research that ExpressVPN is a premium VPN service. In other words, you can get dirt cheap VPNs, but in my experience, you get what you pay for.
If you value simplicity and the ability to just download an app and make a reliable VPN connection, you'll find that the price of ExpressVPN is worth the value they provide.
If you go straight to their website, you can take advantage of their discounted annual pricing and their 30-day money back guarantee. But if you use my direct link to ExpressVPN, you'll also get an additional 3 months of free service added to your annual plan!
ExpressVPN accepts all major credit cards and Paypal, but if you want some level of anonymity, you can pay with Bitcoin as well.
Final Thoughts | ExpressVPN Review & Discount
There's one more important question I haven't really covered in this ExpressVPN review: Who is ExpressVPN?
And instead of trying to answer that here, I'll point you to this website that digs up a lot of history on ExpressVPN as a company and its founders.
As for my final take, I'll answer by saying this:
If I have to choose a VPN for my wife to use, I'm going with ExpressVPN. Why?
For the simple reason that she's not extremely tech-savvy. She just wanted to see a button that says "connect" and then know that she's connected.
Period.
I don't have to answer questions or spend time setting it up, which is time saved for me (or time saved connecting with Support for you!)
If you're looking for a reliable VPN, either because you live in a country where the internet is censored or because you are becoming increasingly aware of security issues, give ExpressVPN a try. At the very worst, you can get your money back within 30 days and you'll get 3 months FREE with an annual plan using the button below:

Other VPN Options
Check out reviews for these other services:
Or see these helpful tutorials on setting up a VPN to use: