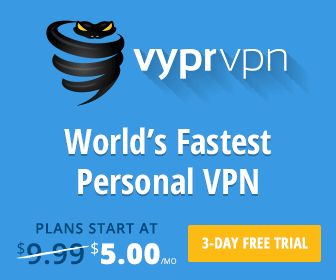 With both western and Chinese New Year coming up, this is the time of resolutions. For many it might be to stop smoking, exercise more, eat healthier or to finally
get moving with those Chinese language skills
. Will this be the year you decide to really learn Mandarin Chinese?
As with most things in life, deciding to improve your Mandarin Chinese is a good first step. However, it is not worth much unless you put it into practice. (Check it out: put it into practice using a tool from this comprehensive list of the best tools for learning Chinese!)
And as with most things in life, you are much more likely to achieve your goal if instead of just forging ahead, you first spend a few minutes thinking about how to achieve it.
So here are 5 useful tips on how to kickstart your learning Mandarin Chinese skills for this coming 2016.
Tip #1: Get that Old Vocabulary Back
Remember that old textbook buried deep down in that closet you went through last year, but never had time to finish? This is the place to start.
Instead of learning new things, first revisit what you already studied, but might have forgotten. It is much easier to re-introduce a word, character or sentence pattern that you previously knew than learning a new one from scratch.
Polish up and refresh your existing knowledge, revise the words you once already knew and you will be amazed how quickly you can re-capture what was once thought lost.
One of my favorite tools to do this is Skritter, a phone app that lets you refresh your old vocabulary – and even add new words if you like. (BONUS: Use code TCCSPECIAL when you sign up for Skritter to get a 7-day free trial plus a 50% discount on the first 6 month!)
Tip #2: Learn Mandarin the Smart Way
Learning Mandarin Chinese is not about rote memorizing vocabulary or spending countless hours writing characters. You can study less, but achieve more if you do it the right way. The "smart" way.
Start with getting your tones under control. Even though they are a seemingly endless cause of trouble, there are actually only four of them. Once you have mastered the tones, spoken Chinese – especially with its simple grammar structure – becomes quite easy. It is just that first hurdle you have to take.
For characters, learn the radicals. Even though there are by some counts up to 214 of them, which might sound like a lot, most also exist as characters on their own and you might already know. Also, only the first hundred or so are very commonly used. Once you know your radicals, learning new characters becomes a lot faster and easier.
There are many more shortcuts like this and talking to someone who mastered the language or an experienced teacher about how to learn Chinese, can save you many wasted hours. For more ideas on how to study smart, you might also want to have a look at this How to Learn Chinese guide.
Tip #3: Make a (non-English speaking) Chinese friend
The main reason most people learn Chinese is because they want to be able to communicate with Chinese people. Fortunately there is no better way of learning the language than doing just that.
Even more fortunately, there are quite a lot of Chinese people in general – by now to be found all over the world- and most of them speak no English or very little. The challenge is often how to meet someone whom you do not yet really understand.
In my experience, the easiest way to meet Chinese people both in and outside of China is the WeChat "look around" function. While most people outside China use other softwares like WhatsApp or Line, WeChat is the way Chinese communicate with each other, wherever they are.
Pretty much wherever there is an internet connection on this planet, if you "look around" on WeChat you will find a Chinese person in your vicinity doing just the same and who most likely will be amazed to find someone trying to learn Chinese close by. Send them a message in Chinese and start a conversation. If the person replies in English, delete the contact straight away and look for another one.
If you do not understand yet, use the WeChat translation function or a dictionary like Pleco. After a while, do what anyone does who wants to be on good terms with anyone from China: invite them for dinner.
Choose a good restaurant, bring your dictionary and be prepared to just laugh, drink or smile whenever you do not understand. You will be amazed how quickly your listening and speaking will improve as you get to know each other better.
Tip #4: Go Online to Learn Mandarin
Today there is an almost endless list of Chinese learning apps, websites and other software available, which helps a lot with learning Mandarin. Most are strong in one specific area, like vocabulary training, hand writing, sentence patterns, so most likely you will be using a variety of them at the same time.
Spend some time researching which software might be the most useful for the areas you want to improve in and start using the time you previously did not use to study.
Bored in the subway on the way to your hairdresser? Listen to a good Chinese learning podcast! Waiting for your appointment? Use your hand writing app! Nothing to do while getting your hair cut? Practice sentence patterns on your phone!
Need some ideas? Check out these 5 awesome tools for learning Mandarin.
Tip #5: Plan a Chinese learning trip
All of the above will help you to progress quickly, but in the end there is no better – or more interesting – way to learn Chinese then to be immersed in the language itself.
Check your calendar and see when you might have time to really immerse yourself in China. It might just be a weekend or several weeks, depending on your schedule, but moving away from other expats and English speakers and truly entering an only-Chinese speaking world is very much worth it.
You will be amazed how much you can already say and understand once you are in the environment and even more about your quick progress, especially with your speaking and listening.
Whether it is spending half a year to pass HSK 6 or just a few days, this is where learning Chinese is the fastest and most fun – and what will motivate you to keep studying, as the best way to enjoy learning something is being able to use it.